Black and Brilliant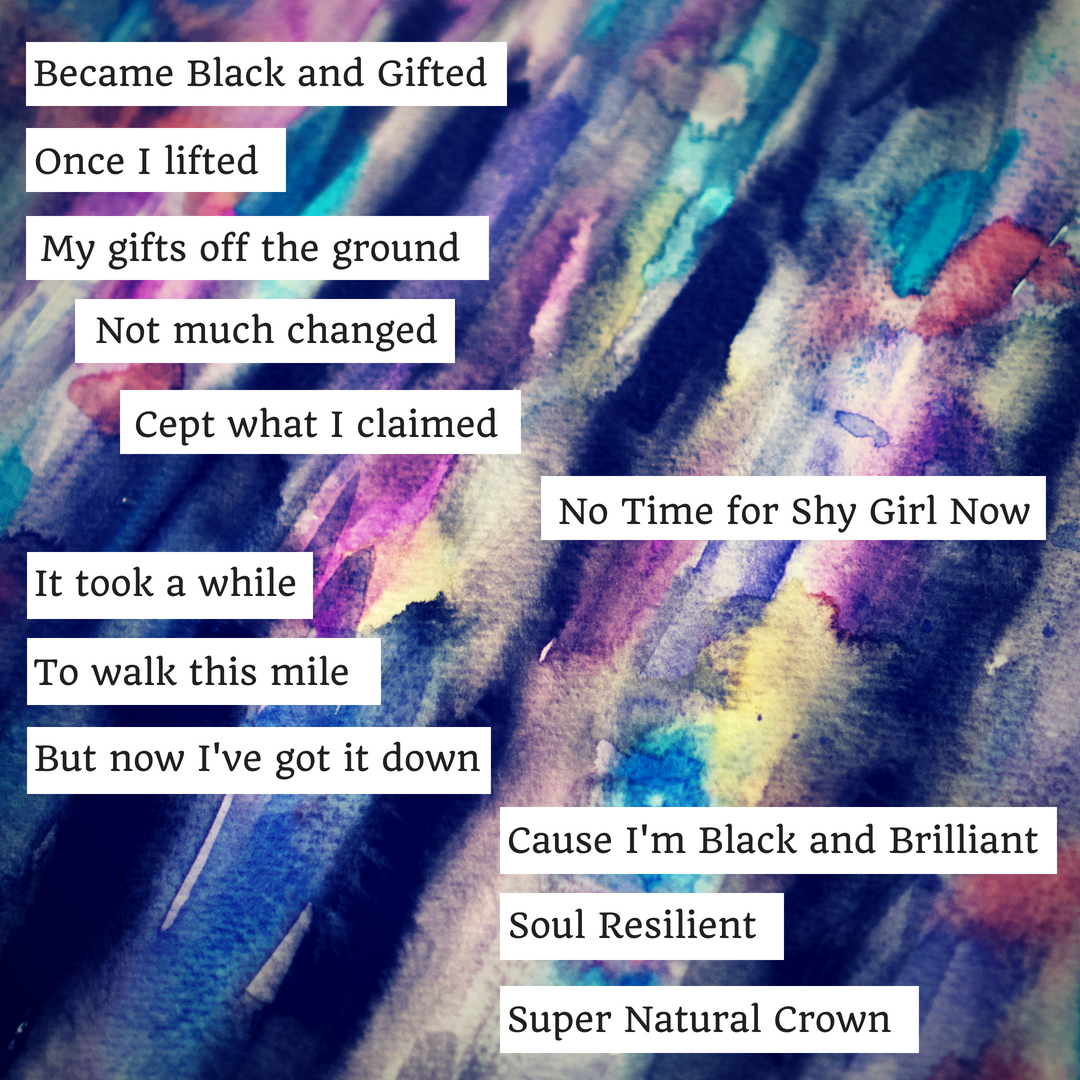 I wrote my first song (that I can remember) when I was pretty young.
I spent the better part of the years to come jotting down rhymes in the corners of my notebooks, on the back of receipts, and later in my cell phone memo pads. Writing those thoughts down gave them somewhere to go but I never thought anything of it. Even as the words sung to me — I didn't give much thought to this thing I happened to do.
I didn't find music and start writing songs on purpose until 6 years ago when I was 24.
I started writing my first book sometime in Elementary school on an old computer in my parents basement that had a black and yellow screen. I never finished that book, but it was my first time writing just to write outside of grades or assignments. It was an attempt to just tell my stories. It was a pure impulse back then - a desire to express, but it took years of navigating all the hang ups around what that could even mean before I found the practice in expression. The growth and healing and joy that comes with just showing up. Just starting. Just having an impulse, a desire, a longing, and allowing that to be the whole truth. Not worrying about how it looks or how it measures up to other people. Not worrying about what it means to who you are and who you could be. Expressing for the sake of it and allowing that joy to gift you something entirely your own. Allowing that joy to open you up to possibilities you'd never think to dream of.
White supremacy robs us of our gifts. We are told that these things we do- with love and grace and joy, are simultaneously above us and beneath us. But these things never leave us. They simply sit there waiting for the day we decide to lift them up with our time, attention, and curiosity. Choosing to cultivate my gifts has brought me more healing and insight than I can begin to describe. It has given me the space to learn to how to love myself by being a space where I'm able to see myself. It has given me the strength to claim a brilliance that is mine and to stand in my power, and my gifts, as an unapologetic Black Woman. I do so with the hope that when you see my shine, you stand taller in your own. I do so with the intention of holding space for us to reclaim what has always been ours. There is healing here for us.
Whatever this looks like for you - I hope you find it. Whatever it is that calls you, I hope you listen for it. And once you hear it? I hope you give it your love and your trust and your time so that it might show you your joy. I hope you let your heart guide you to the healing and the magic and the world that lives within you.